Know Before You Go
Health & Safety Tips to Make your visit safe and FUN!
We are open for the 2020 - 2021 season and excited to welcome you and your family to Dolphin Beach Entertainment!
Please, read this page fully to ensure the best experience possible as you plan your visit to Jeffreys Bay's favourite Fun Park.
In response to COVID-19, we are operating under modified conditions. Please visit our Operating Hours for a full list of operating dates & hours this season.
We want you to know that the health and safety of our guests and employees is our top priority. We are fully committed to creating the cleanest and safest environment possible for your visit.
The way we will operate this summer is different from what we are all used to as we adapt to the new landscape created by COVID-19. While we are committed to enhanced standards in an effort to keep you as healthy and safe as possible, there remains an inherent and elevated risk of exposure to COVID-19 in any public place and any place where people are present. People who do not show symptoms can still spread COVID-19. COVID-19 is an extremely contagious disease that can lead to severe illness or death. According to the CDC and prevention, senior citizens and persons with underlying medical conditions are especially vulnerable and at higher risk for severe illness. Guests should familiarize themselves with guidance from the SA Coronavirus Website and evaluate their risk in determining whether they should attend our facilities. If you or a family member are ill or think that you may be getting ill, please postpone your visit until you are well.
By visiting our facility, you voluntarily assume all risks related to exposure to COVID-19.
Working Together to Avoid COVID-19
The health and safety of our Guests and Employees are our top priority. In these unprecedented times, we have implemented enhanced health and safety measures to help protect everyone. But we can't do it alone. We are counting on everyone's efforts to do their part by cooperating with these new measures that are designed to keep every person visiting and/or working at Dolphin Beach Entertainment healthy and safe.


Wear face coverings as per CDC guidelines
Submit to temperature check at arrival
Wash/sanitize hands often with soap and water
Avoid touching your face
Maintain appropriate (1.5m) distance from others, not in your travel party
Specific steps we're taking in accordance with government guidelines.






Frequently Asked Questions
Do I have to wear a face mask?
Guests are required to wear facial coverings in common spaces. Guests may remove their facial coverings to engage in water-related activities, including swimming in pools, on water slides and water attractions, or while walking to/from these activities. Facial coverings must be removed while enjoying water-related activities in compliance with water safety best practices. Coverings may also be removed in order to eat.
What safety and sanitation procedures is the park taking?
Our highest priority remains the safety of all of our Employees and Guests, and we're closely following the guidelines set forth by the World Waterpark Association (WWA), International Association of Amusement Parks & Attractions (IAAPA), Centers for Disease Control & Prevention (CDC), The South African Government Health Department, Kouga Municipality Disaster Management Department, along with other government officials and health experts. Some of our evolving sanitation procedures include:
1. Making sure rides, life jackets, and other areas are clean and hygienic.
2. Communicating and promoting the need to maintain social distance.
3. Promoting regular and thorough hand washing by Employees and Guests.
4. Installing sanitizing hand rub dispensers in prominent places around the park to facilitate hand sanitizing amongst
Guests.
5. Promoting good respiratory hygiene in the workplace.
6. Encouraging Guests and Employees to stay home if you are exhibiting any symptoms of COVID-19, or have been in
contact with anyone who has been diagnosed with COVID-19, shown symptoms, or themselves come into contact
with an individual at risk or suspected of having contracted COVID-19.
7. Educating all Employees about illness prevention, preparedness, and response.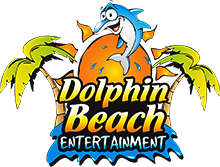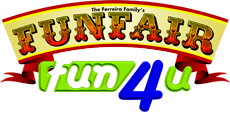 Fun4U Funfair

Our travelling amusement park which service the Northern, Southern and Eastern Cape of South Africa. With twelve different rides, the funfair is sure to attract both young and old – making Fun4u excellent in helping schools with fundraisers. The funfair is also available for church fundraisers, festivals and shows.

Visit our Website

Using this site means you accept its
terms
| Copyright © 2020 Dolphin Beach, Jeffreys Bay, South Africa
| website by